Gift wrapping service is now available!
If you want us to carefully wrap your special gift, follow these simple steps: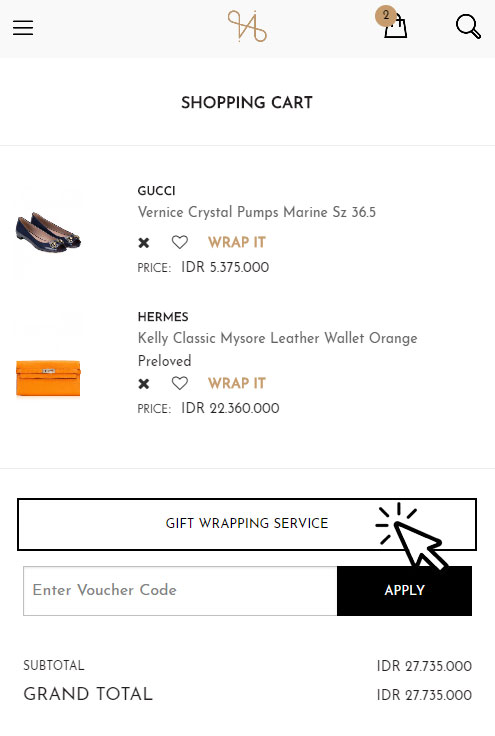 Step 1
If you want your product to be wrapped, choose 'gift wrapping service' option after you check out.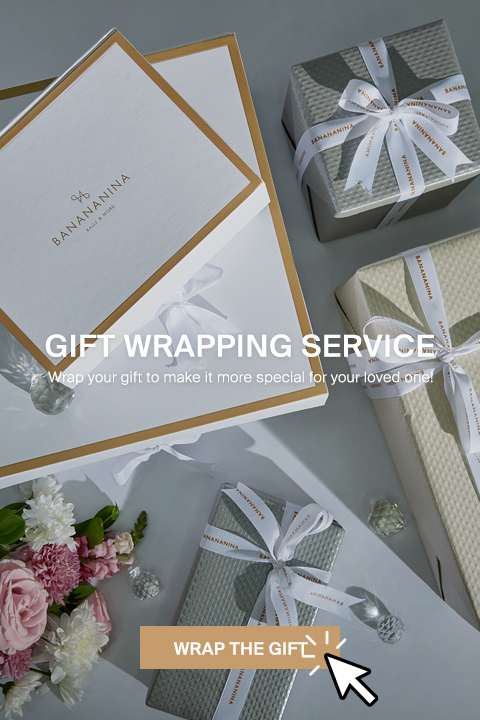 Step 2
When the pop up message shows up, click 'get wrap!' button to go to the first step.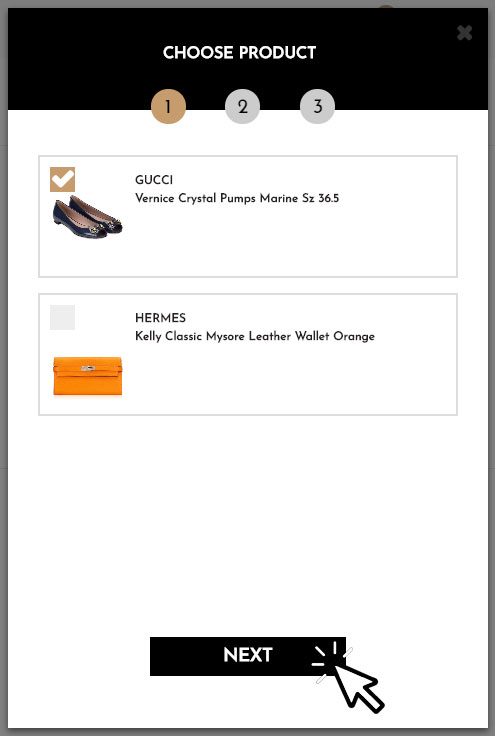 Step 3
Next, choose which product to be wrapped.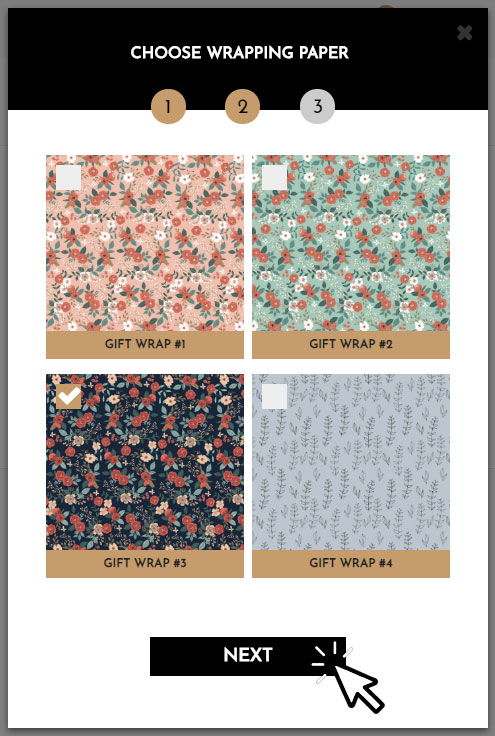 Step 4
After that, you can choose the pattern of wrapping paper you like.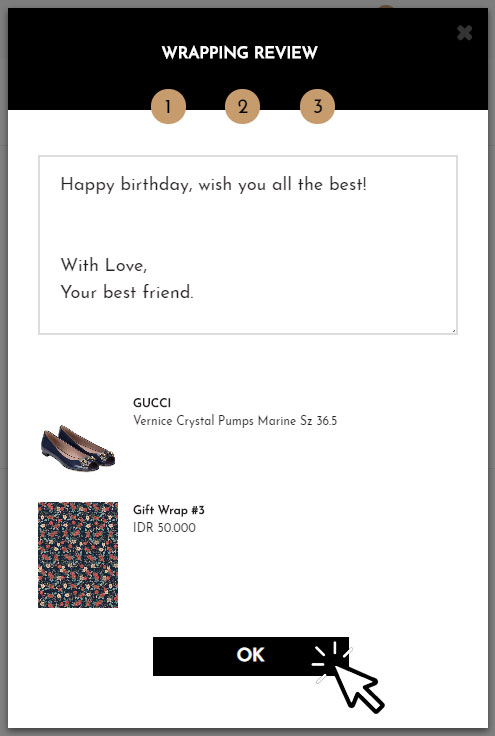 Step 5
Don't forget to write down your message in the box provided. Because, one kind word can change someone's day! ;)