Shipping Information
What Packaging Will I Receive When I Order Online?
Your purchased items will be packed safely secured in a box depends on the size of your items and will be covered nicely in a dustbag.
This is how our packaging looks like: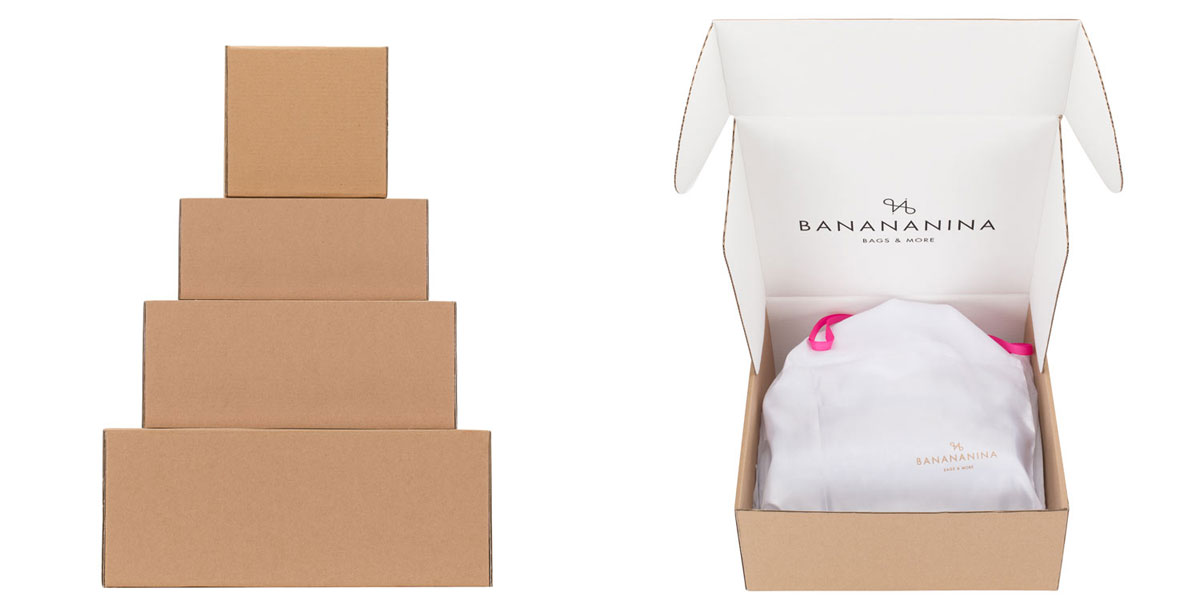 How do I know when my order has been shipped?
As a member, you can go check your order on the website by clicking on "My Order". We will also send you email notifications including the receipt number when your order has been shipped. If you shop as a guest, you will only receive the email notifications without having any access to check your order progress. After you receive the receipt number, you can check the shipping progress on the courier's official website.
Is there any extra fee for the shipment?
Yes. The shipping fee will follow the courier rate.
Is BANANANINA available for shipping overseas?
Unfortunately, we aren't. We only serve shipping around Indonesia area.
Which shipping courier does BANANANINA use?
We use JNE shipping courier only.
When will I receive my order?
We need 1-3 business days to process your order and the estimated time for shipping is usually around 2-3 business days for JADEBOTABEK area or 7 business days for other areas. Late arrivals due to bad weather, natural disaster, and courier's internal constraints is beyond BANANANINA's responsibility.